Here are some games that are similar to Dragon's Dogma 2 for those who can't wait.
Dragon's Dogma is a hack-and-slash role-playing game made by Capcom. It has been remastered because it is so famous, especially in the West. While waiting for Dragon's Dogma 2, which was just announced, players have been going back to the first game to enjoy not only the story but also the different roles they can choose from.
But players who have finished Dragon's Dogma so many times they can't keep track may be looking for a new fantasy game to play in the meantime. These are some great options for those players.
Assassin's Creed Odyssey
Over the years, the Assassin's Creed series has changed. The most recent games, like Assassin's Creed Odyssey and Assassin's Creed Valhalla, try to play like real role-playing games. This has taken the series in a different way than what many people were used to, but it has also let more people play.
If you liked Dragon's Dogma, you're sure to like Odyssey. There are mythical bosses all over the map that break up the main story, which is mostly set in the real world.
Wartales
Players of Dragon's Dogma probably faced some scary and difficult monsters during their time with the game. Another thing that many people liked about this Capcom game was that players were free to explore a huge world with many towns, kingdoms, and places where bad guys lived.
Wartales may be an RPG with a different way of fighting, but its open world is just as big as that of Wartales. Players can explore a land set in the Middle Ages and face many more risks. Like in Dragon's Dogma, players can also bring along friends to make their time on the road easier, but the task will still be there.
Monster Hunter Rise
Players don't have to look for a different creator if they want to play something else besides Dragon's Dogma. Capcom has made a wide range of games, some of which play like Dragon's Dogma and others of which don't. Monster Hunter Rise is a great game for people who want to keep playing games that are like RPGs.
Monster Hunter Rise is just as hard as Dragon's Dogma, if not harder, because it asks players to kill huge monsters so they can use their resources to make armor and weapons.
Divinity: Original Sin 2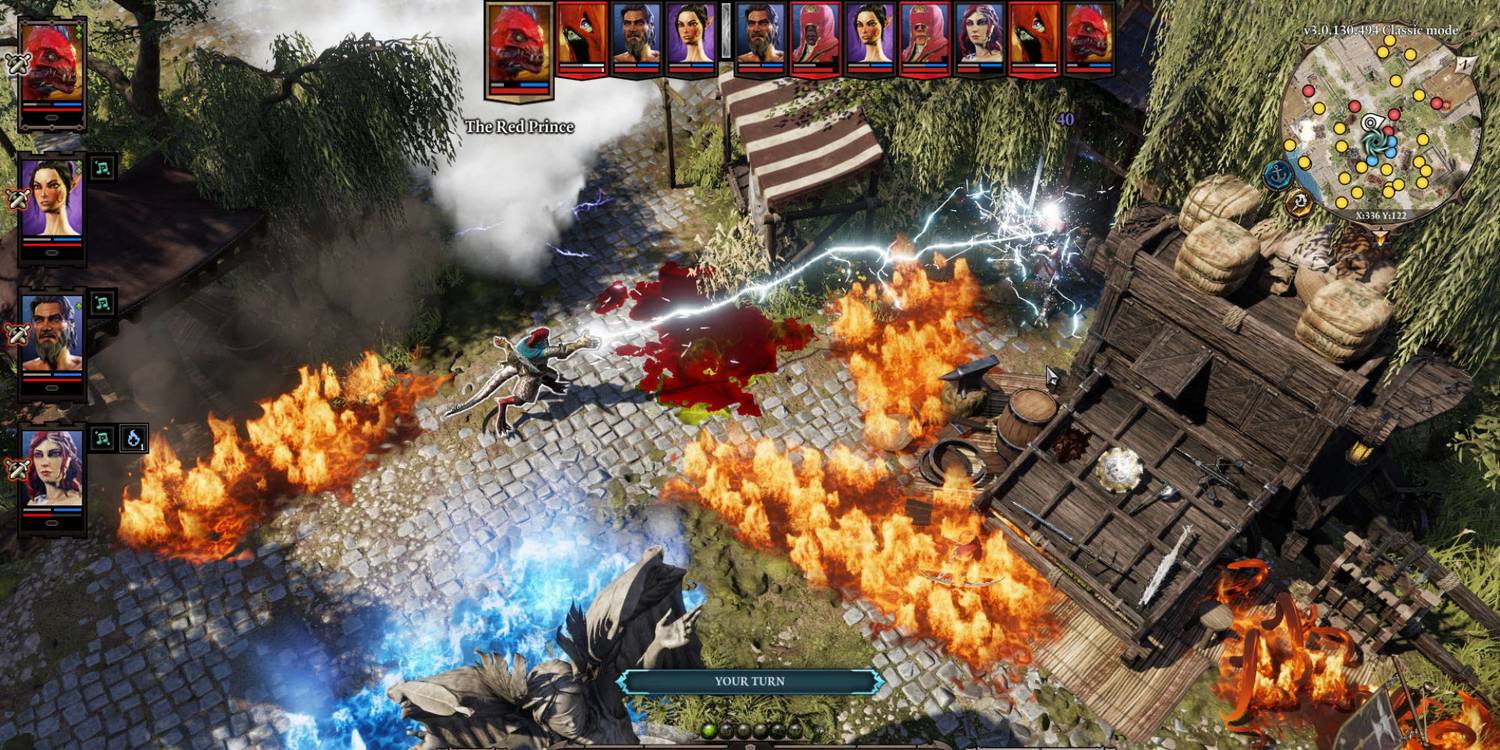 Games like Dragon's Dogma have intense battles and a big world to explore. They also have great stories that make the land the player is free to explore feel just as alive. Dragon's Dogma isn't the only role-playing game to do this. Divinity: Original Sin 2 also has a fascinating world to explore and a story that keeps you interested.
Divinity: Original Sin 2 is also a turn-based RPG, but it plays differently than Dragon's Dogma. This slight change may give the player a new experience away from the Capcom game while still keeping them entertained.
Elden Ring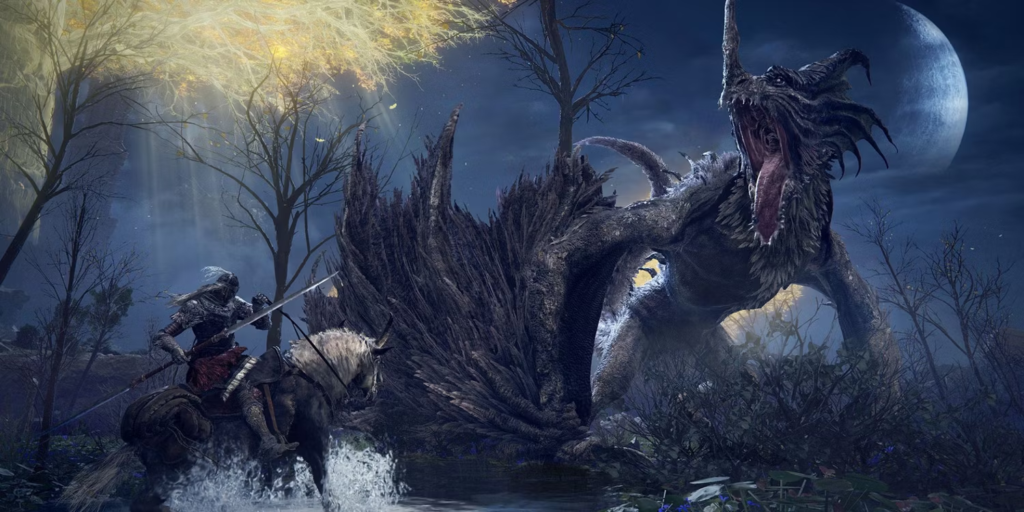 As we've already said, Dragon's Dogma has a lot of different enemies. And it takes skill to beat the hardest ones. Players who want more of a challenge after playing this hack-and-slash game don't have to look any further than Elden Ring.
As a Soulsborne game, the player can expect to be pushed to their limits by both the regular enemies and the big bosses they need to beat to get to the end. Even though the jump in challenge may be hard, Elden Ring has an open world. Which makes it much more free than the other Soulsborne games.
Fable
Compared to other role-playing games, Dragon's Dogma isn't one of the oldest. The first game came out in 2012. But people who want a standard role-playing game that came before Dragon's Dogma will find what they're looking for in the original Fable game.
After the success of the first three games in the Fable series. Many Xbox gamers hope that the series will continue, though the first game is by far the best. Even better, you can now play it on PC with Fable Anniversary. Which gives all players an updated version of the game.
Diablo 4
Diablo is another series that has kept players entertained over the years. With the release of Diablo 4, the series has gained even more fans. Action RPGs like Diablo can be just as fun as Dragon's Dogma's hack-and-slash style. Because players have to figure out the best way to use their skills together to beat enemies quickly.
Then, players can use the skills they've learned by fighting regular enemies to challenge themselves in fights with world bosses. Which are sure to keep a lot of players on their toes.
The Elder Scrolls 5: Skyrim
Skyrim may be one of the most famous role-playing games of the 21st century. But some people haven't played it yet. People who played Dragon's Dogma and want a more laid-back experience are sure to find a great new adventure in the fifth Elder Scrolls game in the series.
Even though most of the enemies aren't too hard to beat, there are a few dragons in Skyrim that will remind players of Dragon's Dogma when they play as the Dragonborn.
Dragon Age Inquisition
Keeping with the idea of dragons, the RPG series Dragon Age is a great choice for people looking for another game like Dragon's Dogma. Dragon Age Inquisition is a real role-playing game that players will finish more than once. It has a group of friends that players can learn more about, and the story gives players different options.
Aside from that, Penalty Kick Online is another game with a lot of side quests that players are likely to get lost in when they should be finishing the main story.
The Witcher 3: Wild Hunt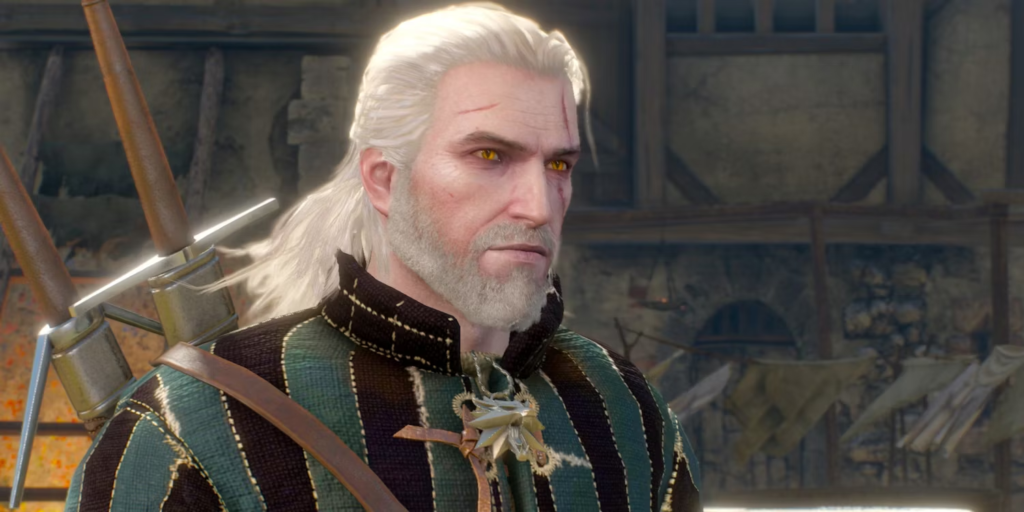 When you play as Geralt of Rivia in The Witcher 3: Wild Hunt. It's fun to learn about different monsters and how to deal with them. The Witcher 3 is a great RPG to play after Dragon's Dogma, which also has some interesting enemies. This is because there are different ways to deal with each enemy.
The Wither 3: Wild Hunt also has a great story that players can jump into without having played the first two games. It is also a great game to finish while waiting for Dragon's Dogma 2.
Dragon's Dogma 2 is currently being made for PC, PS5, and Xbox X/S.