There are now a lot of great virtual reality games for the PSVR, and some of them are even free.
Virtual reality is still a new type of game, and there aren't as many games for VR headsets as there are for regular computers or PCs. But you can still choose from hundreds of intense games that let you jump right into a VR adventure, and many VR experiences are only available on certain headsets.
Even though the PSVR has only been around for a few years, there are already a lot of games you can play with it. But many games cost full price, so you might want to play a few free games first before buying games in areas you haven't played before. Here are the best free PSVR games and reasons why you should try them out.
VirZOOM Arcade
If you want to get a good workout while in VR, you should check out VirZOOM Arcade's collection of games made by the community. The minigames you play aren't exactly the same as a normal workout, but they will get you moving and then some.
The game is free to play on PSVR, and it has a feature where other people can join and leave your game at any time. There are microtransactions in this game, but they won't stop you from working out and getting the most out of it.
Hatsune Miku: VR Future Live
Hatsune Miku: VR Future Live is not only one of the best free games on the PSVR, but it's also one of the most popular anime-themed games on the system. Every time you play this rhythm game, you have to do better to beat the goals you've set for yourself in the past. It's fun to see how far you've come as you play more and more.
To get the most out of this game, you'll need to buy one of the other music packs. The base game only has nine songs. But the free songs will keep you busy for hours, since they come in different levels of challenge.
Allumette
Allumette isn't quite a game. Instead, it's a story told from a virtual reality (VR) point of view. You'll be teleported to a new world where the art style is unlike anything you've ever seen. You'll discover a city that's like Venice, but in the sky instead of on the ground.
Allumette is only 20 minutes long, but you'll feel like you've been there for hours because the world is so well made and you can move around the city using the PSVR headset. Allumette is a must-play if you have a PlayStation VR.
The Chainsmokers Paris
In this VR experience, you can go to new places in virtual reality with a musical team called The Chainsmokers. Depending on what you do during your VR trip, this game gives you the chance to change the song "Paris" in unique ways.
The Chainsmokers Paris is a great choice if you want to relax and play a game that isn't too hard but is still a lot of fun. When you look at new things inside the experience, it can even change the sounds you hear, which is a very cool feature.
VR Game Demos
Demos aren't full games, but since there are so many of them on the PSVR, they give you something you can't get anywhere else. After setting up your new headset, if you're not sure which games to buy, you can try one of the many demos to see which types you like.
There are demos for many famous VR games, like Superhot, Marvel's Iron Man VR, Astrobot, Job Simulator, Moss, and many more. Since the PSVR might be your first VR game, you might not know what to play. Trying out different demos is a good way to learn about new things. The demos are short, but each one lasts a few minutes. If you try a bunch of them, you can have fun for hours.
Call of Duty: Infinite Warfare Jackal Assault VR Experience
The Jackal Assault VR Experience puts you in the control room of a fast-moving spaceship. The game puts you in charge, and as you fly through space, you'll have to complete small goals and follow waypoints.
You can even fight enemy starships in a battle that would be at home in Star Wars. Like the Fast and Furious movies, it was only a matter of time before Call of Duty took us all on a quick adventure in space. Get in, shoot some ships down, and look around from the pilot.
Mortal Blitz: Combat Arena
PvP games aren't very popular on VR headsets, but they're often the most fun you can have in a multiplayer game because the headset and motion controllers make it feel so real. Mortal Blitz: Combat Arena's free version lets you jump right into the action and fight against other players in a first-person shooter arena. If you like using guns in virtual reality games, Mortal Blitz: Combat Arena might be just what you're looking for.
You can fight your enemies and win the match with a few different guns. Mortal Blitz: Combat Arena has a paid version, but the free version doesn't limit how much fun you can have in the multiplayer game. Mortal Blitz: Combat Arena is a nice surprise for most VR fans because there aren't many online FPS games for the PSVR.
The Playroom VR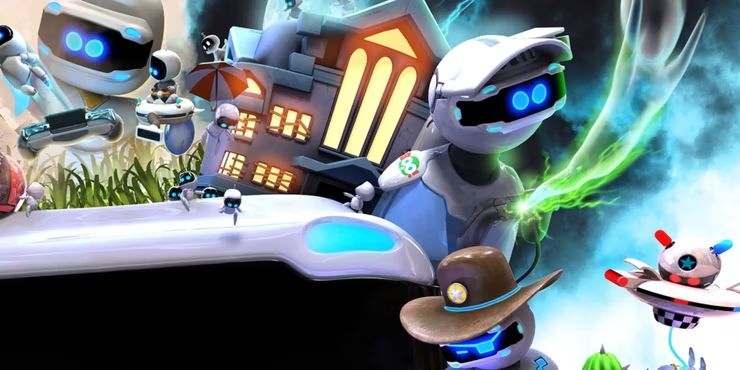 The Playroom VR is a lot of fun if you like to play demos or minigames. This game is a free set of minigames that can help you get a feel for how a VR headset works. Monster Escape, Wanted, Cat and Mouse, Robots Rescue, and Ghost House are some of the games.
Even though the games in The Playroom VR are easy, you can still have fun with them, especially if this is your first time trying VR. There aren't many VR game sets like The Playroom VR, so it's a good choice if you want to try out different things.
Spider-Man: Homecoming
Homecoming is the first of two Spider-Man virtual reality games for the PSVR. This is not a full game, but it does have a short story that you can play over and over again. You can put on the Spider-Man superhero suit and fight Spider-Man's enemies head-on.
Learn how to use your VR web-shooters to finish challenges in a realistic city setting. Spider-Man: Homecoming is a fun game if you've always wanted to be Spider-Man. But the PSVR also has a short Spider-Man experience as well.
Invasion!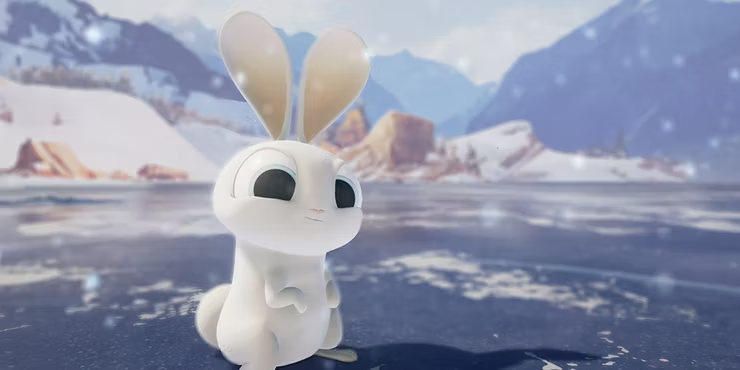 Even though games are a great way to experience virtual reality, a VR gear can be used for a lot more than just games. Invasion! is a short VR movie with a cute rabbit and strange aliens from space. This short experience has something for everyone.
Invasion! is a free piece of content that you should try if you've never tried VR outside of a video game. Keep in mind that you can't interact with the surroundings like you can in games like Drift Boss.
Rec Room
Rec Room is one of the best free PSVR games you can play. This game lets you hang out with other players in a virtual reality area and play a lot of minigames with your friends online. You don't need friends to play Rec Room, though. Since you can search for rooms with unknown players, you can also make new friends.
There are a lot of small games, like first-person shooting modes, that you can play online. Rec Room is a great game that you can play for free if you want to have fun in different ways or if you want to meet other people who like virtual reality as much as you do. Rec Room has a lot of places to choose from, so you'll never be bored.
Spider-Man: Far From Home – Virtual Reality Experience
Spider-Man: Homecoming is a great game, but Spider-Man: Far From Home is even better because it has more ways to play. You can use your web-shooters to defeat a giant robot that is destroying the city. This is very fun because it lets you feel like a powerful superhero facing strong villains.
In Spider-Man: Far From Home, you can do more than just fight. You can also use your webs to swing around the city like Spider-Man. Outside of the short story mode, you can walk around a whole city at your own pace. Spider-Man: Far From Home is the best free game you can play with a PSVR headset. The web-swinging alone is a dream come true, but the extra combat features and tasks in the open world make it the best game you can play with a PSVR headset. Even if you have a lot of VR games, you should still try Spider-Man: Far From Home because of how it plays.