There is a lot to do in The Sims 4, but after a while it can get boring. Challenges are a great way to get back into the game.
The Sims 4, which came out in 2014, was the latest game in the series after the popular Sims 3. Even though The Sims 4 has been out for 9 years, it still gets regular patches and new kits and packs to choose from.
The Simming community has been making new and fun tasks for a long time to spice up the game and keep things interesting. It's easy to do the same thing over and over in this game, and if a player has a lot of packs, they may miss out on features they didn't even know existed. Here are some tasks that experienced players can try when it starts to feel like there's nothing left to do.
The 100 Baby Challenge
This task has been a mainstay of the Sims series ever since the very beginning. This challenge can be scary for new players, but it's great for a Simmer who's been playing for a while. This task requires a lot of hard work, but in the end, it's worth it.
Start with a Sim who can get pregnant, date someone in the world, get pregnant with their baby (or babies, if you're lucky), and then move on to another parent. To make this more difficult, players can try to get 3-5 in all baby skills and the best grades for their children and teens. The founder can't get a job and has to make money in other ways, with painting and writing being the most common.
Players can use the same Sims for all 100 babies, or they can give the task to one of their children. Simmers will also find it very helpful to use Satisfaction Points to get the "Fertile" trait and the "On Ley Line" Lot Trait to make sure that each pregnancy has a chance of having more than one baby.
All Deaths Challenge
Use every death in the game to kill Sims slowly but surely. There are a lot of interesting ways to kill Sims in The Sims 4. The exact number depends on how many packs you have. Trying to get all possible deaths in a single save file will be a fun and interesting task for the average Simmer, and it might even give you ideas for how to kill Sims in other games.
Players will find it helpful to look up the different ways to die in the game and keep track of them as they go through this slightly macabre task.
Random Legacy Challenge
This is a fun twist on the usual legacy tasks because Simmers will have to leave every important part of their Sims' lives up to luck. Randomize their names, traits, life goals, careers, and even their partners. This is a great example of the chaos that can happen in a Sims game, and players are sure to find it both frustrating and interesting.
As an added twist, players can even choose how their Sim dies at random.
Rags-To-Riches Challenge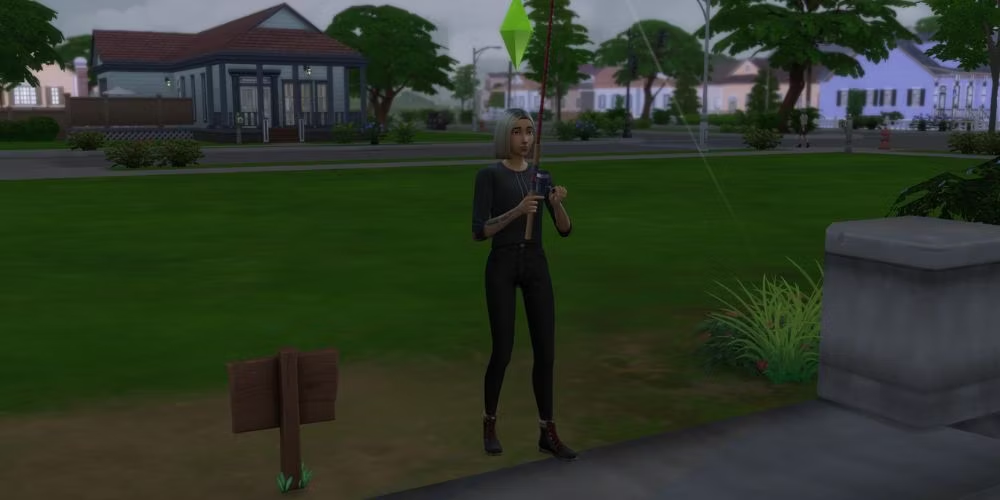 This task is a mainstay of The Sims series. It tells players to take a break from the 9-to-5 grind and find other ways to make money. The "from rags to riches" task gets Simmers out of their comfort zones and adds a fun twist to the well-known game.
Simmers can make this a legacy task to make it more interesting and to make a game about going from poor to rich last longer. Instead of starting a new generation with all the money from the last one, start over when the Sim is a young adult on an empty lot with nothing.
Doing the Runaway Teen challenge is another way to change up this assignment. Since the update that made it possible for teens to live without an adult, these tasks for teens have become more popular. As they try to make ends meet and build a life for themselves, they have to find a balance between life and school.
Big Brother Challenge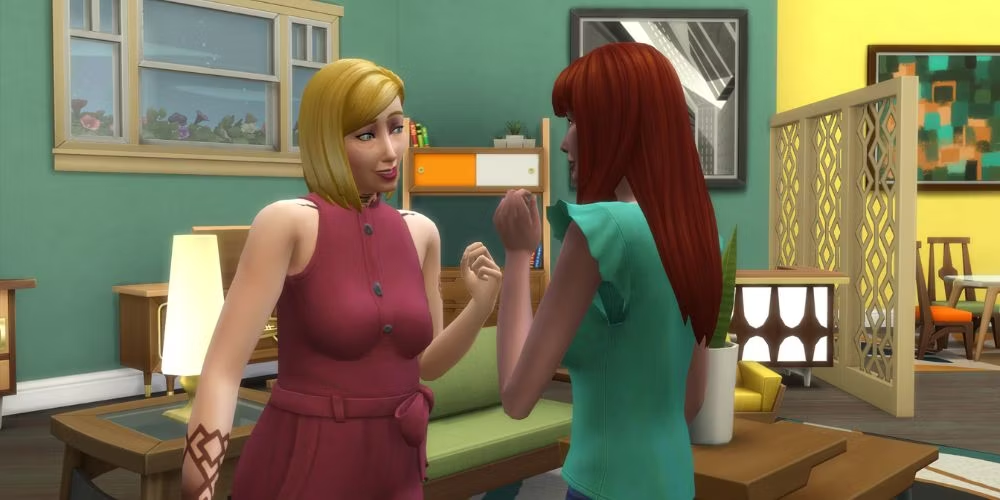 This task is very different from the usual ones in The Sims 4. Instead of worrying about making money or building a family, Simmers should focus on having fun with other Sims in the comfort of a beautiful mansion. With Growing Together's compatibility feature, it will be more fun than ever to make or find Sims whose traits clash and cause trouble at home.
At the end of a week in Happy Wheels game, players will look at all of the relationships between the contestants and get rid of the person who has the worst relationships with everyone else.
Asylum Challenge
This task is all about making things better and putting things right. Fill a house with Erratic Sims (leaving room for an orderly, if you want) and give them all different Lifetime Aspirations. You can only play with one Sim at a time until you finish their Lifetime Aspiration, at which point they can leave the hospital.
At the end of the task, the goal is for the asylum to be completely empty, with everyone who used to live there having changed and moved out. The challenge can be continued by making more Sims and starting over.
Black Widow Challenge
Simmers love to cheat on their partners and kill each other… in The Sims, of course! The whole point of this task is to find a rich suitor, marry them so you can take all their money, and then move on. It's too bad that their partner had to die in such a terrible accident.
The person who came up with the task can't work, so they have to find other ways to make money until they can find someone to marry them. This task has been around for about as long as The Sims has, so there are many different ways to do it.
Dumpster Challenge
Dumpsters came with an Expansion Pack for The Sims 4 called "Eco Lifestyle." Players can use these to go trash diving and find all kinds of cool things. There's a whole world waiting to be discovered in those stinky trash, from food to broken furniture to Simoleons.
The goal of this task is for the Sim to only eat what she finds in the trash. This includes eating food from the trash and fixing broken furniture so that the Sim can finally build the house of their dreams.
Off-The-Grid Challenge
Eco Lifestyle came with a lot of things to make normal gameplay more interesting. One way to do this is to move a Sim onto a lot with the 'Off-The-Grid' Lot Trait. This means that some things won't work, and it's up to the player to find ways around these problems so that their Sim can still live a full life.
Players could also make this more of a "poor-to-rich" task by not letting their Sim have a job and instead getting money from farming, fishing, painting, etc.
There are a lot of obstacles for an experienced Simmer to face, and each one has its own unique and interesting things to work around in order to reach certain goals. These tasks fit different play styles and are great for Simmers who want to try something new and get out of their comfort zone.
The Sims 4 is free to play on PC, Xbox One, and PlayStation 4.